Maj Gen Rajendra Nath, PVSM (Retd.),CHAIRMAN
THE FOUNDING FATHER
Major General Rajendra Nath PVSM (Retd.) was commissioned from IMA Dehradun on 21st December 1947 into 11 Gorkha Rifles. He attended two years Canadian Army Staff College Course i.e. from 1959 – 1961. He was instructor in well- known Defence Services Staff College (DSSC) for three years, from 1965 – 1968. He commanded 10 Infantry Division in J&K, was Chief of Staff of a Corps and later was Commandant Indian Military Academy which is a prestigious institution. He retired in 1982. He has been decorated with Param Vashisht Seva Medal (PVSM) and Mentioned in Dispatches. He is a writer on military and Defence affairs and has written a number of books. He writes regularly on subjects of Defence and national security in newspapers. Besides his love for matters military, the officer has taken keen interest in social work. He is Chairman of Institute for the Blind since 1982. He is also President of two other Social organisations in the city beautiful. The Chandigarh Administration has Honoured him with a Medal and Certificate for good social work during the years 1994 and 2017. He was awarded 'Haryana Ratan' in the year 2005 by the Hon'ble Governor of Haryana for good Social Work. Still in this mature age, he is bubbling with life and energy. He looks after the functioning of this organisation. During his long sincere and selfless service to the organisation, the Institute has become a vibrant centre of learning and vocational training for the visually handicapped in the whole of the northern region. He has dedicated his whole life in the service of the blind. His name has become synonymous with divine messenger for the service of the blind. His patronage and message – 'Help the Blind' inspires all the concerned to serve for the noble cause with full dedication and missionary spirit. After serving the Institute For Blind for 38 long years he finally decided to resign in May 2019 due to his failing health and Covid-19 pandemic. The Society for the Care of the Blind is run by an Executive Committee comprising 33 members under the Chairmanship of Adviser to the Administrator U.T. Chandigarh Administration. Amongst others Home Secretary Chandigarh Administration, Deputy Commissioner Chandigarh, Directors Social Welfare, Health Services and Education Deptt. are its prominent members. The affairs of the Institute are looked after by a Managing Committee headed by Chairman of the Institute and Senior Vice-President of 'Society for the Care of the Blind', who is assisted by the Standing Committee.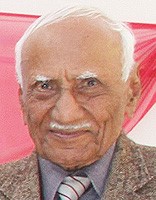 Brig. K. I. Kumar (Retd.), Sr. Vice-President
Brig K I Kumar (Retd.) is an ex-soldier of Indian Army. He has rendered a long tenure of dedicated service to his motherland in the prime of his young life. Presently he is Adviser to the Chandigarh Consumer Forum, an NGO. He is actively engaged in generating awareness among the general masses since 1982 regarding the rights and privileges of the consumers. It is through his sincere contribution and devotion that this forum has won two National Awards instituted by Govt. of India. In his ripe age of 80 plus, he is very active, agile and still on the move. Presently he is associated with this organisation. He has brought commendable improvements in the academic and administrative set-up of the organisation and along with giving an attractive look to the campus.
Lt. Col. J. S. Bedi (Retd.), Vice-President
Lt Col J S Bedi (Retd.) served in the Indian Army for over 26 ½ years before seeking retirement. He is a postgraduate from Defence Services Staff College Wellington (Nilgiri Hills). Besides commanding a Battalion of the Dogra Regiment he held important appointments of Brigade major of an infantry brigade and Assistant Quartermaster General in Army Headquarters. After retirement he served in the industry for over three years and ran his own business in telecommunications field for about 18 years before undertaking social work. He is connected with Institute for the Blind since January 2005. He has rich experience in administration. He is looking after upkeep of the Campus, Maintenance of Transport and supervision and maintenance of Accounts of the Institute. He is also looking after technical wing of the Institute comprising the computer centre, dell computer education centre and Braille production unit. He has brought considerable improvements in the upkeep of the campus and in the administrative functioning of the Institute.
Bhawani Dass Sharma, Secretary
Bhawani Das Sharma (Secretary)- M.A. English, Public Administration, M.Ed. with P.G. Diploma in Tourism and Hotel Management has served in Air Force for 15 years and took premature retirement as a senior non commission officer. After retirement he served as a Junior Administrative Officer at Punjab Anand Lamp Industries Ltd. , a Joint Venture with N.V. Philips, Holland. After that he joined the U.T Education Department as a counselor-cum-English Teacher. He served in the Education for 20 years. He worked Principal in Ambika Senior Secondary School Kharar. He joined this institute as English lecturer for a period of 2 years.
Mrs. Prem Girdhar, Honorary Joint Secretary
Mrs. Prem Girdhar is a highly educated person and social worker. After putting in more than 10 years of excellent service in teaching the visually handicapped children, she offered her services to the Society to devote her time for the welfare of the blind children. Since then, she has been working as an honorary Joint Secretary. In the year 2005, she has honored by U.T. Chandigarh Administration for her devotion and dedicated services in the field of social work. No doubt, she has done a lot for the betterment of visually handicapped specially in providing facilities for the students of girls hostel
Sh Jagannath Singh Jayara, PRINCIPAL
(MA, M.Ed., Dip. in Spl. Edu.)
Sh Jagannath Singh Jayara joined this Institute on 10th July 1998. Before joining this Institute, he worked as teacher at NIVH Dehradun. Overall he has 18 years of experience in the field of Special Education. He is also visiting as Resource Person for various Programs/Workshops at different Institutions including HNB Garhwal University, Kurukshetra University, NIVH Drhadun etc. He was Honoured by various reputed organisations like – National Handicapped Welfare council Haryana, Punjab Welfare Association for the Blind Malerkotla, Lions Club of Chandigarh etc. He was also given State Award on Teacher's Day 2009 by the Education Department of U.T. Chandigarh Administration. He has been continuously showing excellent academic results every year. He has very cooperative nature and openness for his staff and students.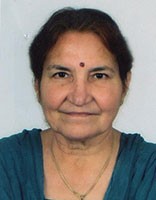 Mrs. Saroj Mehta, Executive Member
Mrs. Saroj Mehta has been associated with this organisation as a Life Member since 1992. An advocate by profession, she is a prominent Social Worker. She plays a major role in the overall development of this organisation. Presently, she is a member of the Executive Committee of the Society and is also a member of the Standing Committee, which looks after the day-to-day affairs of the Society and the Institute.
Mr. Jeevan Rai Chodha, Executive Member
Mr. Jeevan Rai Chodha is Law Graduate and is a resident of Chandigarh. He has rich administrative experience in the Industry and is General Manager with Bhushan Power and Steel Ltd. for the last about three decades. Mr. Chodha has been instrumental in making Bhushan Power & Steel Ltd. as one of our regular donors. He takes keen interest in social work and is associated with this Institute for about two decades. He has recently been appointed as a regular member of the Standing Committee, which looks after day-to-day functioning of the Institute and Society. The Society will always remain grateful to Mrs Sadawanti Sethi, Sh. Lajpat Rai Chopra and S Gurnam Singh for their contribution in the development and progress of this organisation.
Rahul Mahajan, Executive Member
He is a graduate with a course in protected cultivation .He is a keen environmentalist known as "tree man of Chandigarh ". Mr Mahajan is well known for saving old trees. He protects trees from termites and other diseases and is the founder of organic sharing foundation, an NGO working for plantation and organic farming in various schools of Chandigarh and Punjab.He has records mentioned in Limca Book of records in his name. He is involved in organic farming & spreading its awareness . He joined as member of the Standing & Executive Committees of the Society in 2018.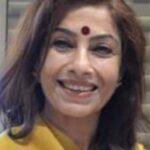 Mrs. Kanwaljit Kaur, Executive Member
She is a graduate and a renowned Social Worker. She received President 's award of , Stree Shakti In 2011.on International Women's Day .In addition she has been given State Award for Social Work by Governor of Punjab and UT Administrator on 15th August. She is Serving as Honorary Director of Nari Niketan Chandigarh .Besides, she is associated with following organisations.
(a) Member of Monitoring Committee for" Shelter Home "Sector 43 Chandigarh.
(b) Member of Monitoring Committee for "Ashiana "Sector 15 Chandigarh.
She joined the Society in 2018 as a member of the Standing & Executive committees. She donated Rs.2 Lacs ,which has been deposited with the SBI and we are giving financial awards out of it's interest to students obtaining first three positions in Board exams This is giving good incentive to students.
Dinesh Kumar Kapila, Executive Member
Dinesh Kumar Kapila has Masters in Personnel Management with a diploma in social work..He retired as Chief General Manager / State Head HP from NABARD in 2021. He oversaw a large range of functions across refinancing, infrastructure financing to State Governments, direct financing to State Owned Corporations, Supervision of Cooperative and Gramin Banks, Credit and Potential Planning for the State, development functions across financial inclusion, micro credit, farm and off farm development, skill development, institutional development, evaluation of projects, supervision of the Consulting Subsidiary etc. formed part of his expertise.He is a Certified Associate of Indian Institute of Bankers . He is son of our Founding Father , Maj Gen Rajendra Nath. He joined the Society as Standing Committee and Executive Committee Member in March 2022.