INSTITUTE FOR THE BLIND
(runs under the aegis of "Society for the Care of Blind"

View of Hostel for Blind Girls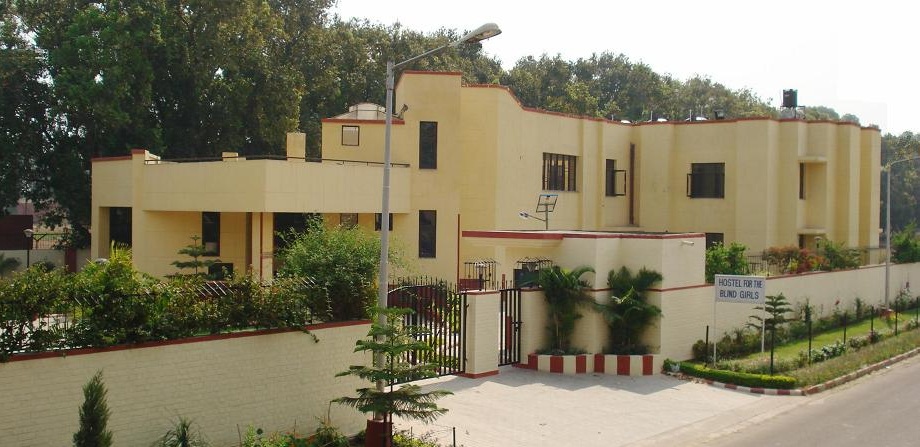 Ever since its formation in 1972, the Society for the Care of the Blind, Sector 26, Chandigarh (Regd.) has been actively engaged in the Education, Training & Rehabilitation of Blind children and also working for the prevention of Blindness. The main activity of the Society is to run the Institute for the Blind, Sector 26, Chandigarh. As of now there is a membership of 363 patrons and 799 Life Members of the Society. The Adviser to the Administrator, UT, Chandigarh is Ex-Officio President of the Society. It has an Executive Committee of 32 eminent persons of the city to run the affairs of the Society.
To impart educational and vocational training to the blind children.

To help in the rehabilitation of children passing out of the Institute.
To create awareness among the general public, particularly the rural areas in and around Chandigarh, on the causes of blindness and promote its prevention.
The Institute nurtures an idea / mission to integrate the visually impaired into the mainstream of social life. It involves parents/professionals and persons with missionary spirit to contribute their best to help them in their rehabilitation. All at the helm of affairs make earnest endeavor to provide these children the opportunities needed for self-reliance and all-round development of their personality. The Institute also aims to inspire and inculcate in them the zeal and zest for comparable quality of life through their full participation and ensuring equal opportunities.
"Love Nature has an amazing team of hard working professionals. It has been a pleasure to meet them."