Actively engaged in the Education, Training & Rehabilitation of Blind
Education
It is a Senior Secondary School, and the instruction is mainly imparted through Braille Script. Matric and Senior Secondary examinations are conducted by CBSE Board. The Institute has been maintaining excellent academic records. INSTITUTE FOR THE BLIND, SECTOR-26, CHANDIGARH..
Admissions
Admissions are open to both boys and girls without any discrimination of caste, creed, region, religion etc. provided the child is visually impaired and is certified by the Eye Department Govt. Hospital Sector-16, Chandigarh that the child is mentally sound...
Donations
The donations can be made both in Cash or Kind. The Donations are exempted 50% under Section 80G of Income Tax Act. The Society for the Care of the Blind has not authorized any individual/organization to collect donations on its behalf. Donors are requested not to entertain anyone claiming to be our representative for seeking donations.
Institute for Blind, Sector 26, Chandigarh is synonymous to humanity, serving right people right way
Integration of the visually impaired into the mainstream of social life
Ever since its formation in 1972, the Society for the Care of the Blind, Sector 26, Chandigarh (Regd.) has been actively engaged in the Education, Training & Rehabilitation of Blind children and also working for the prevention of Blindness. The main activity of the Society is to run the Institute for the Blind, Sector 26, Chandigarh.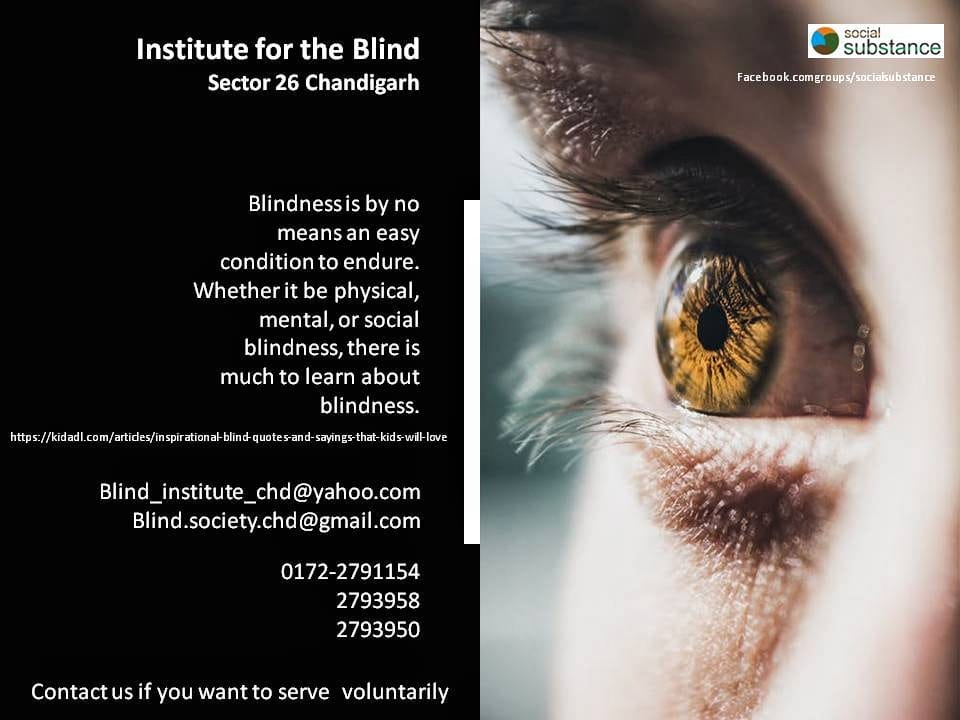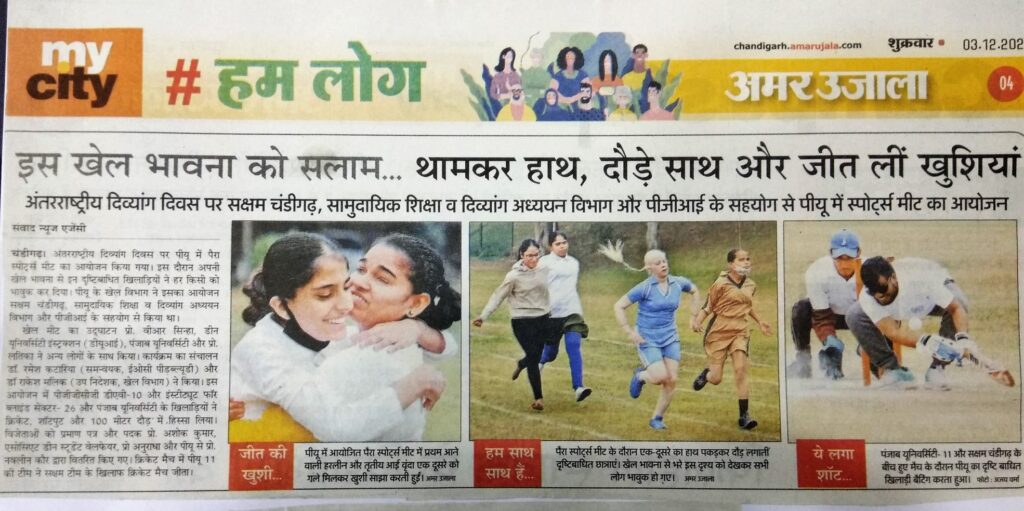 CBSE Results of 12th and 10th Class: Results of CBSE Class 12th and 10th Examination 2023 were declared on 12th...
Read More
Cell Phones : +91 6239281766, 9023890869 For DONATIONS Queries & Bookings of Meals etc.
Landline Phone : +91-172-2791154,2793958.